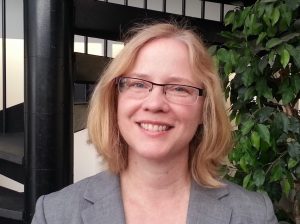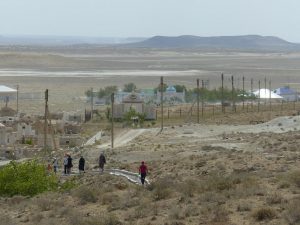 On Thursday, November 8, Dr. Margarethe Adams will give her presentation, "Treading Across the Precarious Present: Music, Pilgrimage, and Healing in Kazakhstan."  Kazakhstan's shrine pilgrimages are widely varying in scope and kind, including sites dedicated to traditional musicians. The sacred focus of two such pilgrimages feature the resting places of fiddlers, who played the Kazakh qobyz, a two-stringed horsehair fiddle. These pilgrimages are popular destinations for pilgrims and sacred tourists seeking healing or help in other areas. Dr. Adams's research examines the use of sound, vibration, and silence in the sacralization of place; the musical aspects of the qobyz and their connections to concepts of the sacred; and the shamanic history that links qobyz playing to an animistic belief system. Finally, she considers whether, in this current period of precarity in Kazakhstan, the search for stabilizing belief systems rooted in a pre-Soviet past may be leading Kazakhstanis in greater numbers to pilgrimage, to alternative healing, and to the reverence of the Kazakh qobyz.
We hope you'll join us on Thursday, November 8 at 3 pm in the Melville Library Special Collections Seminar Room, Room E-2340.
Dr. Adams is an ethnomusicologist at Stony Brook University specializing in music, political ideology, and belief in Central Asia. She has conducted ethnographic research in Kazakhstan, northwest China, and Mongolia, and has published in Collaborative Anthropologies and The SAGE International Encyclopedia of Music and Culture. Her first monograph, Steppe Dreams: Time and Mediation in Postsocialist Celebrations in Kazakhstan (under review), investigates temporality and politics in postsocialist popular culture. A second project, a study of music and belief in Central Asia, focuses on postsocialist forms of religion and spirituality, including Muslim pilgrimage, religious healing, and Korean evangelical practices in Kazakhstan.

Head, Music Library
at
Stony Brook University Libraries
Gisele is the Head of the Music Library. She is the liaison to Music, Africana Studies, Anthropology, and Sociology.
email: gisele.schierhorst@stonybrook.edu

Latest posts by Gisele Schierhorst (see all)