Tuesday, October 16th 3pm-4:30pm  – Lecture Hall 6, Health Sciences Center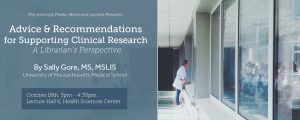 Antonija Prelec (1961)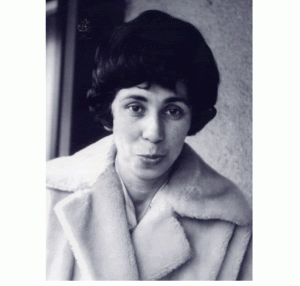 Antonija Prelec accepted the challenge of creating a Health Sciences Library at Stony Brook University in 1974.  She worked passionately over the next 26 years to create an outstanding collection and support the faculty, students, and administration of the Health Sciences Center. Toni passed away unexpectedly in the summer of 1999. A superb medical librarian, treasured friend, colleague and mentor, she is greatly missed.
The Antonija Prelec Memorial Fund was established in honor of Antonija (Toni) Prelec by her family, friends and colleagues at the Health Sciences Center (HSC) of Stony Brook University. The purpose of the fund is to continue Toni's pursuit of excellence in medical librarianship and to improve the information services provided by the HSC Library.
The Endowment provides grants for an annual visit and lecture by the Antonija Prelec Visiting Scholar, selected for his or her expertise in medical librarianship and information sciences. Income from the Fund also supports visits by HSC librarians to other medical libraries and attendance at conferences. Furthermore, aiming to encourage collaborations and exchanges with medical libraries throughout the world, the Fund can support visits by chosen librarians to the HSC Library.

Interim Associate Dean, Collection Strategy & Management
at
Stony Brook University Libraries
Jamie is the Interim Associate Dean, Collection Strategy & Management.
email: jamie.saragossi@stonybrook.edu

Latest posts by Jamie Saragossi (see all)