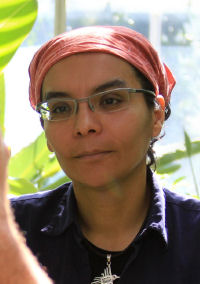 The University Libraries is very pleased to announce its third lecture of the spring 2018 STEM Speaker Series presented by Dr. Liliana M. Dávalos, Department of Ecology and Evolution. Her talk, "Extinction, extinction: how it was and how to stop it from the Miocene to today" will be given on Tuesday, April 3, 2018 from 1pm-2pm in the Special Collections Seminar Room, E2340, second floor of the Melville Library.

The central question of our time is whether we can manage global ecosystems to support us today and into the future, or we continue on current trends of ever-increasing extinction rates and ecosystem loss. But while many current challenges, such as massive carbon dioxide or nitrogen output, are unprecedented, others have in fact been unfolding for thousands of years. Here I show the results of studies combining the fossil record with DNA techniques to discover the footprint of human activities deep into the past. Using the islands of the Caribbean as a microcosm offers crucial lessons for the future: it would take nature millions of years to restore what was lost over only a few hundred years.

All are welcome to attend. Please register here and join us for this special event.

Clara is the liaison to the Department of Chemistry, Electrical & Computer Engineering, Mechanical Engineering, and the Women in Science and Engineering program.
Email: yuet.tran@stonybrook.edu

Latest posts by Clara Tran (see all)