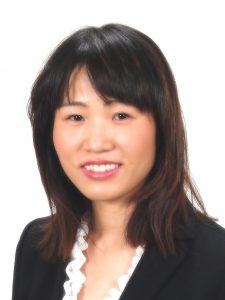 University Libraries will be hosting a second lecture of the Spring 2018 STEM Speaker Series given by Dr. Ya Wang from the Department of Mechanical Engineering.

Title: "Optically chopped PIR sensor for occupancy detection"
Date/Time: March 27, 2018 from 1pm-2pm
Location: Special Collections Seminar Room, E2340, second floor of the Melville Library

Passive infrared (PIR) sensors are the current choice for occupancy presence detection in buildings. The sensors are popularly used for controlling lighting, heating and cooling based on occupancy. A major problem is that these PIR sensors only detect individuals who are moving, which may provide false negative detections and inaccurate occupancy estimation, resulting in uncomfortable lighting/temperature swings, short lifetime of the equipment, and waste of energy. To address this issue, this talk presents a new type optically chopped PIR sensor, equipped with an electronic shutter and machine learning technologies that enable fast and accurate occupancy detection including individuals who are stationary.

Currently, the heating and cooling of buildings generates about 13% of the U.S. domestic greenhouse gas emissions and consumes about 40% of the energy used in a typical U.S. residence, making it the largest energy expense for most homes. When fully implemented, this technology can potentially reduce these emissions by two percentage points. Moreover, this technology can help U.S. businesses and residences eventually reduce reliance on tightly controlled building environments, thus enabling radical and sustainable architecture in next generation energy efficient building designs.

All are welcome to attend. Please register here and join us for this special lecture.

Clara is the member of the Library STEM Team.
Email: clara.tran@stonybrook.edu

Latest posts by Clara Tran (see all)