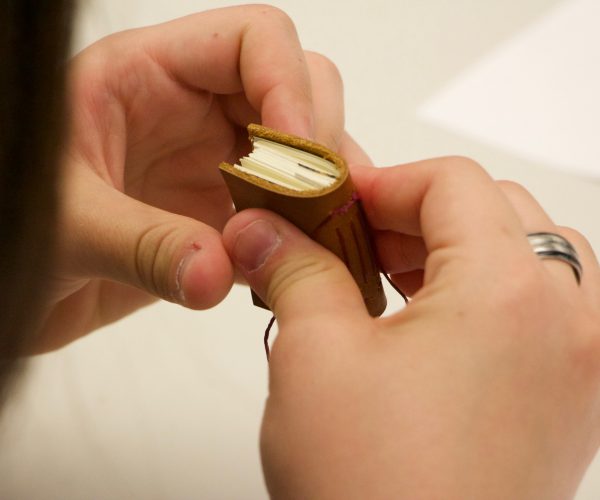 Workshop Description: 
On October 20th, Arielle Hessler, Preservation Technician/Bookbinder, will be hosting the popular How to Make a Tiny Book Workshop within the University Libraries' Preservation Department. The workshop explores the blending of book as art with an introduction to practical bookbinding skills.  Participants will learn the basics of bookbinding by making a fully functional, 2-inch tall mini book customized from a variety of felt and leather covers to choose from.  All participants will create uniquely personal books they can carry with them on a necklace or key-chain!
Date: 10/20/2017
Time: 2:00 pm – 4:00 pm
Location: Preservation Department Lab, Suite W-2550 (2nd floor, west side for the Frank Melville, Jr. Memorial Library)
For additional information on this workshop, please call: 632-7109.

Preservation Librarian/Head, Preservation Services Department, Preservation Services
at
Stony Brook University Libraries
email: fjason.torre@stonybrook.edu

Latest posts by Jason Torre (see all)