To wrap up the Women's History Month celebrations at Stony Brook University Libraries, a panel discussion was hosted yesterday to highlight the past, present and future of women in the STEM fields.  Our panelists including members of the SBU community who's research or personal experiences intersect with these topics.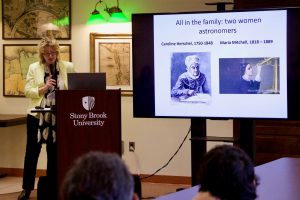 Dr. Tomes, Professor  provided insights of historical perspectives of women in STEM and medical fields.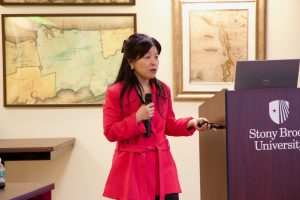 Dr. Tang shared her own unique experience including the challenges and successes in STEM education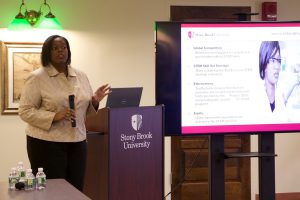 Mrs. Bradshaw de Hernandez discussed the future of women in STEM introducing a forward "leapfrog" thinking for workforce technological transformation.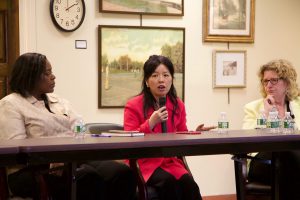 The presentations were followed by an engaging discussion about how we as a community at SBU can encourage and gender equity in the STEM fields.  We hope to continue these discussions throughout the year!  Thank you to our speakers and all who attended yesterday.
For more information on events hosted by Stony Brook University Libraries, please visit our events page.

Head of Health Sciences Library
at
Stony Brook University Libraries
Jamie is the Head of the Health Sciences Library. She is the liaison to Medical Humanities, Social Welfare, and Dental Medicine.
email: jamie.saragossi@stonybrook.edu

Latest posts by Jamie Saragossi (see all)