In an effort to provide extended services to a budding enrollment, the Stony Brook Southampton Library has, and will continue to make major changes to their services and online resources.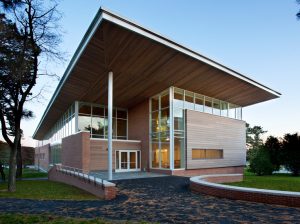 The changes started late in April when the Southampton branch extended its hours to be able to provide a more consistent stream of help to students getting ready for Finals. These extended hours include being open until 11pm from Monday to Thursday and being open on weekends now (Saturdays and Sundays from 9am-5pm). While the Southampton branch has extended its hours in the past for Finals Week, these hours will remain in effect throughout the Summer and Fall Semester. For a complete look at SBU Southampton Library's Hours and other information about the Library itself, check out the Library LibGuide.
In addition to extended hours, the Southampton Branch Library will also be adding up to 20 student computer stations in order to support a student enrollment which is expected to increase by over 25% in the coming years. Over the next few weeks the Library Staff will be working with IT in order to find room for these computers and make sure they are all networked properly. One of the main goals of the Southampton Library Staff is to make the Library a better learning space for the students.
Are you a student on the main campus that wants to get away from the hustle and bustle of Stony Brook and find a quiet place to study for the day? Come take a study break out at the Southampton Library. It's not that far and you're a hop, skip and a jump away from the beach. Click on the Google Map below and start your research vacation right now!