BrowZine is a mobile and web app that makes keeping up with scholarly content as easy as reading a newspaper or magazine. The app works by providing subscription journal content in a friendly interface. The user can customize their bookshelf to feature journals in their field or bookmark particular articles for later reading.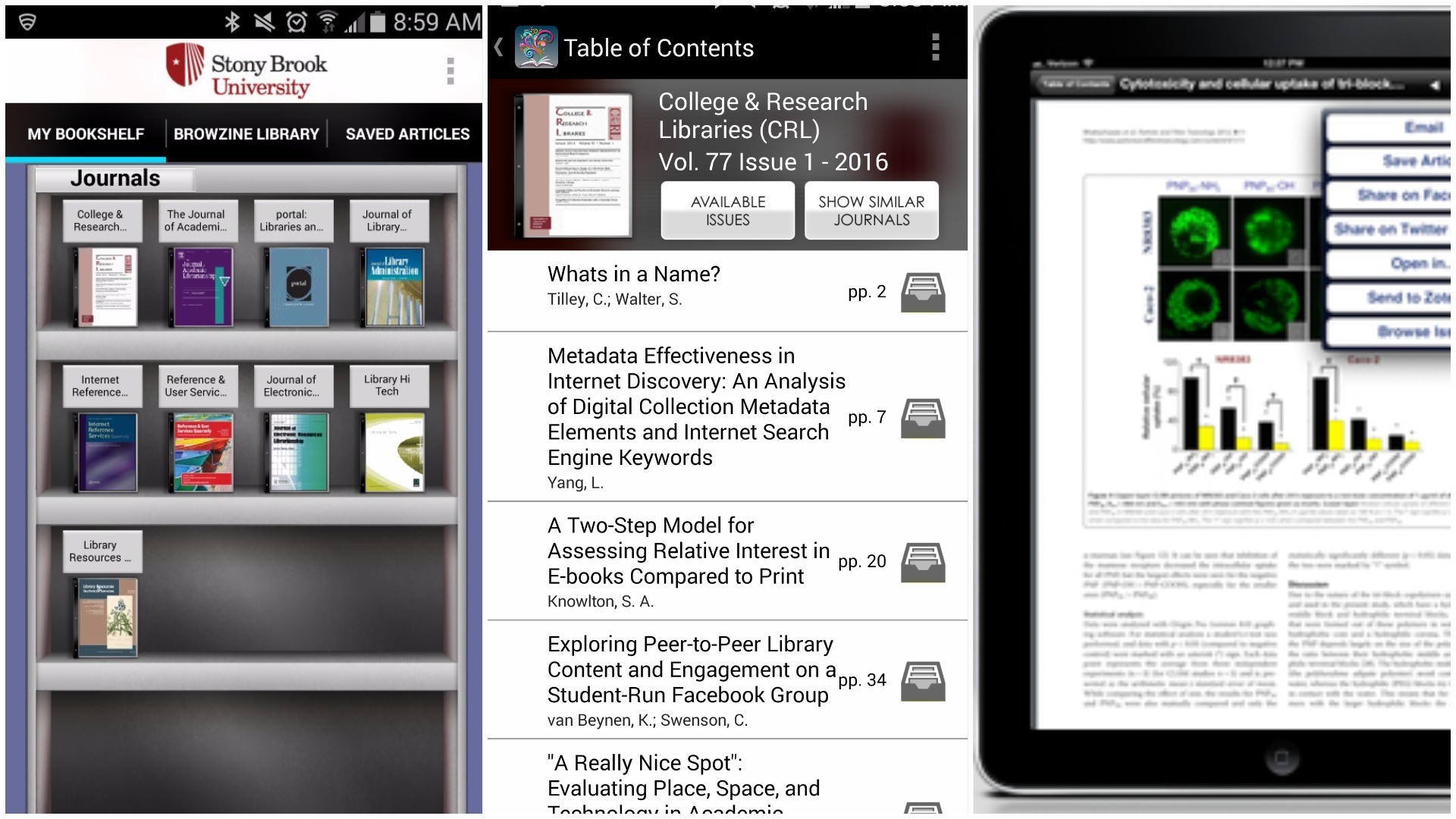 BrowZine works with your Stony Brook NetID and password to authenticate your access to the Library's subscription journals. This product is a great way for practicing and hopeful academics to keep up with the latest research in their fields.
Download BrowZine for Apple or Android devices and start reading scholarly content on the go!

Laura was the Head of Research & Emerging Technologies.

Latest posts by Laura Costello (see all)