Dean Constantinou had the pleasure of meeting Ioannis (Yiannis) A. Economides, SBU Alum and an Engineer in November 2014.
"I met with Yiannis in Nicosia for coffee. We had a wonderful exchange of information and memories from his years in the early '80s at SBU.
Yiannis is an Industrial Extension Officer and Controller of Weights and Measures with the Ministry of Energy, Commerce, Industry and Tourism in Cyprus.
In September 2013 he returned to US for a visit to SBU while accompanying the Minster of Commerce and Industry Mr. Yiorgos Lakkotrypis on official business with the US Government.
I wish we knew about his visit to SBU!  Yiannis also remembers another 20 Cypriots who came to SBU the same year that he entered as a freshman student.
It was great to meet Yiannis and and travel down the memory lane of the 80's
Thank you Yianni for sharing your memories, please stay connected"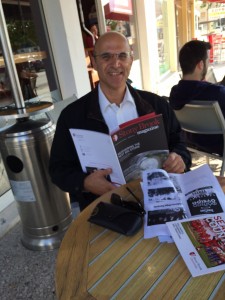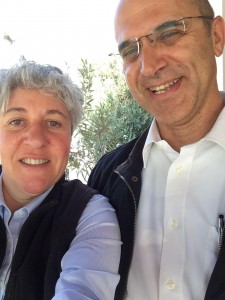 Associate Dean, Research & User Engagement
at
Stony Brook University Libraries
email: janet.clarke@stonybrook.edu

Latest posts by Janet Clarke (see all)