Date: 09/12/2017

Time: 7:00 pm - 8:00 pm

Location
Southampton Library
Description

FOCUS: Jackson Pollock's Alchemy
by Susan Davidson and Carol Stringari, Solomon R. Guggenheim Museum
An inside look at the fascinating and revealing process of revitalizing one of Pollock's most famous paintings, which lives in Peggy Guggenheim's Venetian palazzo. It recently came to New York as a highlight of the exhibition Visionaries: Creating a Modern Guggenheim.
The talk will be held in the Library Lecture Room of the Stony Brook University Library at the Southampton campus (Southampton Library Room 201). 
The University Libraries' Art in Focus Southampton events are co-sponsored by the Pollock-Krasner House and Study Center and made possible by support from the John H. Marburger III Fund of Stony Brook University. These events are part of the Libraries' continuing mission to engage in scholarly, cultural, and artistic interactions with Stony Brook University and the community. Stay tuned for other events in the Art in Focus lecture series throughout the year.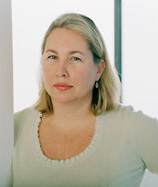 Susan Davidson, Senior Curator, Collections and Exhibitions, has been a member of the Guggenheim's senior curatorial staff since 2002. Before joining the Guggenheim, she was collections curator at the Menil Collection in Houston for 18 years. Davidson's areas of research include Surrealism, Abstract Expressionism, and Pop art, and she is a specialist in the art of Robert Rauschenberg. In addition to preparing exhibitions for the Guggenheim's network of museums, she oversees the institution's outgoing loans and collection management policies. Her recent exhibitions and catalogues include Robert Motherwell: Early Collages; John Chamberlain: Choices; No Limits, Just Edges: Jackson Pollock Paintings on Paper; Peggy and Kiesler: The Collector and the Visionary (The Story of Art of This Century); and American Pop Icons. She holds advanced degrees in art history from the Courtauld Institute of Art, London, and George Washington University, Washington, D.C.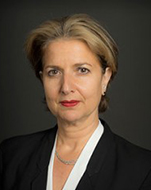 Carol Stringari is Deputy Director and Chief Conservator of the Guggenheim Foundation. Stringari joined the Guggenheim staff in 1992. She is responsible for assessing and developing policy and procedures for the care and treatment of the collection. Working closely with the conservation, curatorial, and registration staff, she identifies priorities for collections care and oversees research and treatment. She manages conservation for a global loan and exhibition program, working with the team of conservators to assess risk and develop guidelines for safe travel, installation, and storage for the collection. Stringari has carried out research and treatment on a wide range of artworks including those by Van Gogh, Moholy-Nagy, Ryman, Nauman, Burri, and Reinhardt.
Registration
Bookings are closed for this event.

Head of Southampton Library
at
Stony Brook University Libraries
Chris is the Head of SBU Southampton Library and the liaison to the MFAs in Creative Writing, Film, and Theatre.
email: chis.kretz@stonybrook.edu

Latest posts by Chris Kretz (see all)