The first day of the new academic year is always an exciting time at the library! Yesterday, library staff helped answer over 700 questions in person, online, and over the phone. Most of our questions came from the front desk service point in the atrium of the Melville Library and from the Central Reading Room: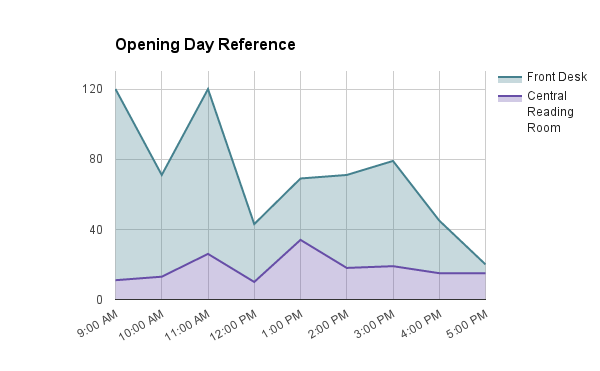 The library also had the opportunity to help many new and returning students find their way around the building and campus. Most of the questions we answered yesterday were directional: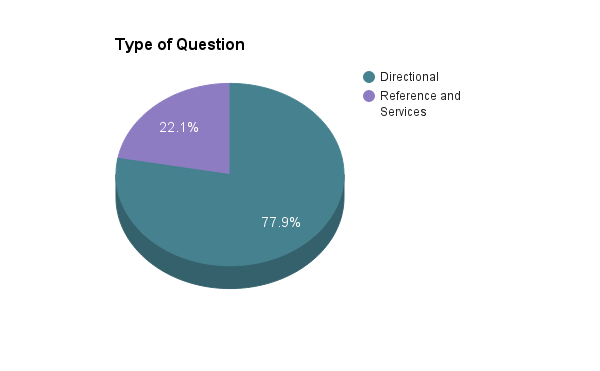 With all that practice, we're ready to take your questions! Library staff are on deck at the library service desks and online by clicking the "Ask Us" button at the top of the library homepage. We also maintain a database of frequently asked questions if you don't care for crowds. Happy Fall Semester!

Associate Dean, Research & User Engagement
at
Stony Brook University Libraries
email: janet.clarke@stonybrook.edu

Latest posts by Janet Clarke (see all)