Date: 09/20/2019 - 09/21/2019

Time: 5:00 pm - 7:00 pm

Location
Central Reading Room
Description

SBUHacks is a 24 hour hackathon with endless creativity. Students are challenged to further what they know by creating projects following their passions. Spending time on projects outside the classroom is the best way to not only learn what you love, but also find new interests. In a universe of infinite possibilities, you have 24 hours to innovate and show us what you got!
For more information or to register, visit the SBUHacks website.
This event is presented in collaboration with the College of Engineering and Applied Sciences (CEAS), the Division of Information Technology (DoIT), and the Career Center.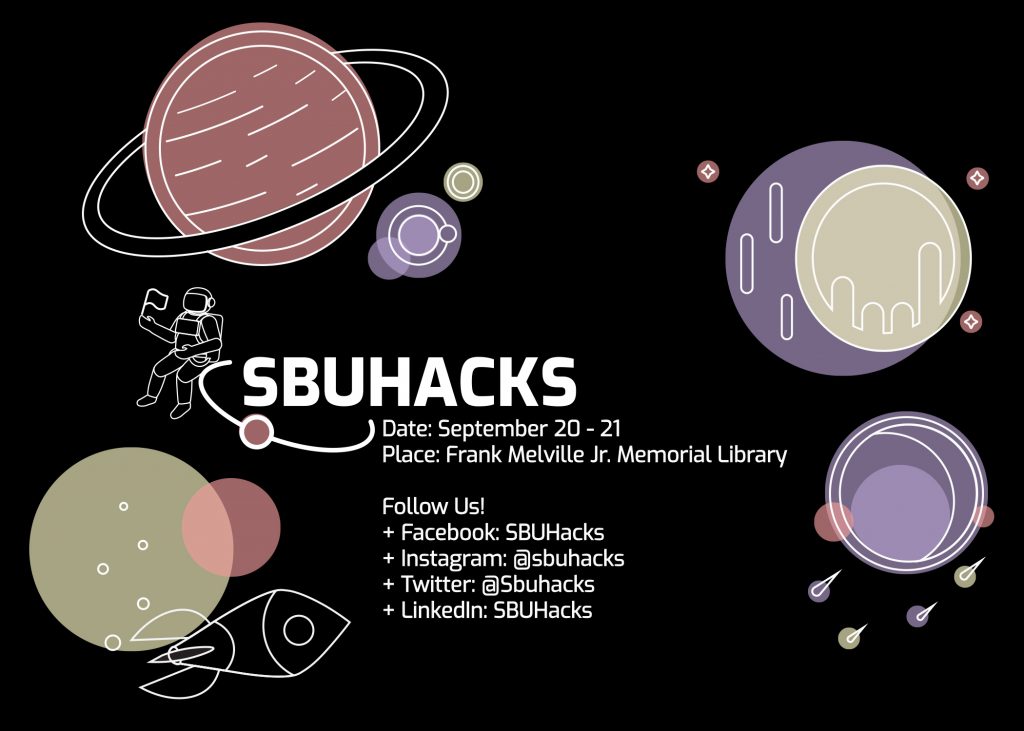 Associate Dean, Research & User Engagement
at
Stony Brook University Libraries
email: janet.clarke@stonybrook.edu

Latest posts by Janet Clarke (see all)