The projects linked below represent digital humanities projects undertaken by the SBU Center for Digital Humanities and its collaborators at SBU.
While these projects are not part of the Libraries' official digital collections, we showcase them here in order to highlight the work being done by DH scholars at SBU in cooperation with SBU CDH.
Click on any of the items below to view a project.
---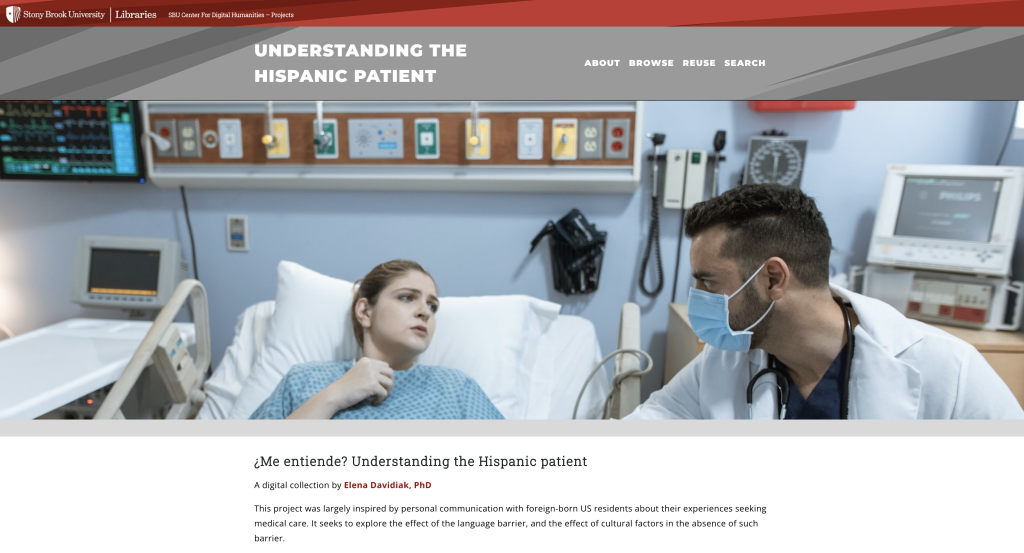 SBU Libraries and SBU CDH make no guarantee about the hosting and/or preservation of these projects, they are included here for the purpose of sharing and publicizing the work done by DH scholars at SBU. If you have a DH project which requires permanent web hosting or support you can contact us for a consultation. Inquiries about our permanent Digital Collections and Exhibits can be made here. Projects linked here are copyrighted by the original individual researchers and faculty members indicated in each project and unless otherwise stated are available under a Creative Commons BY-NC-SA 4.0 license: https://creativecommons.org/licenses/by-nc-sa/4.0/