Students in Professor Barbara Frank's advanced seminar in art history and criticism (ARH 400) visited Special Collections on Tuesday, October 29, 2019 and conducted research using one-of-a-kind, rare primary sources from the Tintypes and Portraits Collection. The collection includes 24 tintype portraits of unidentified African Americans produced between the 1860s-1880s. During the session, students handled, examined, assessed, and discussed the subjects of the images and the techniques used to create the tintypes.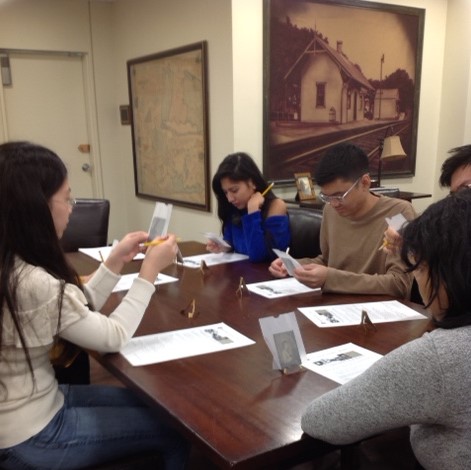 Introduced in the mid-19th century, tintypes are positive photographs produced when a nitrocellulose solution is applied to a thin enamelled black iron plate immediately prior to exposure. The tintype is negative in its chemical formation, but is made to appear positive by the black plate. By the 1860s the elaborate presentation of tintypes had been abandoned, and the metal sheets were simply inserted in paper envelopes, each with a cutout window the size of the image. Tintypes were regarded as folk art through the 19th century and were often used by sidewalk portrait artists at parks, fairs, and beaches. (Source: Encyclopedia Britannica)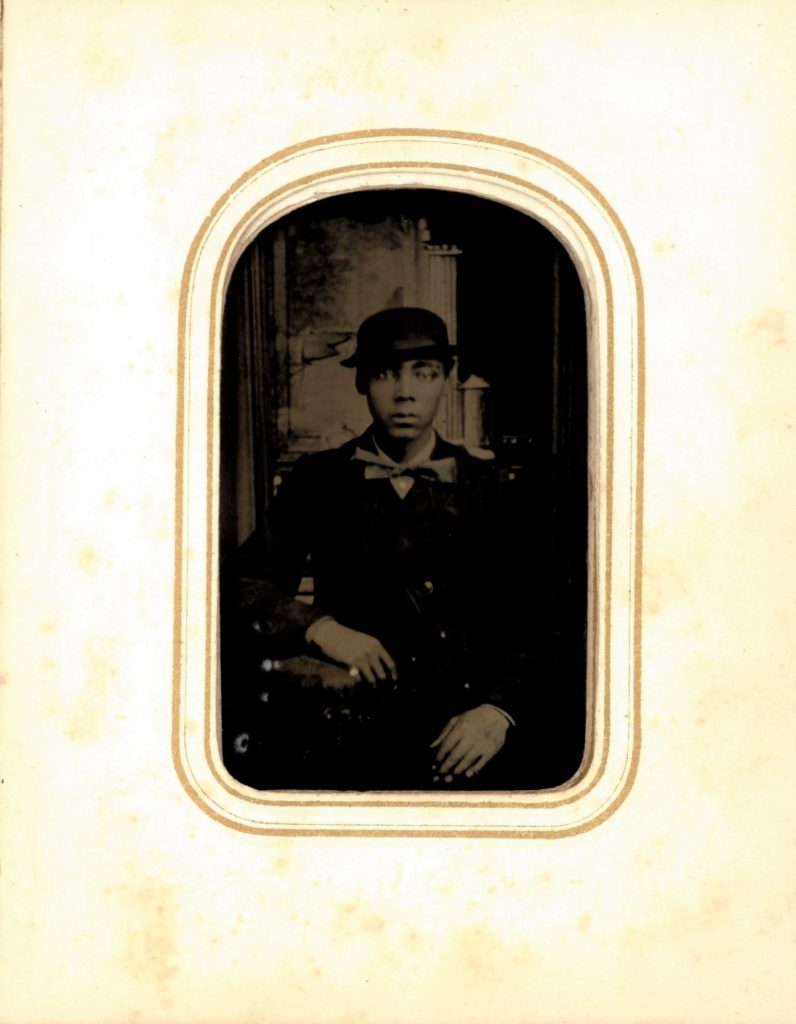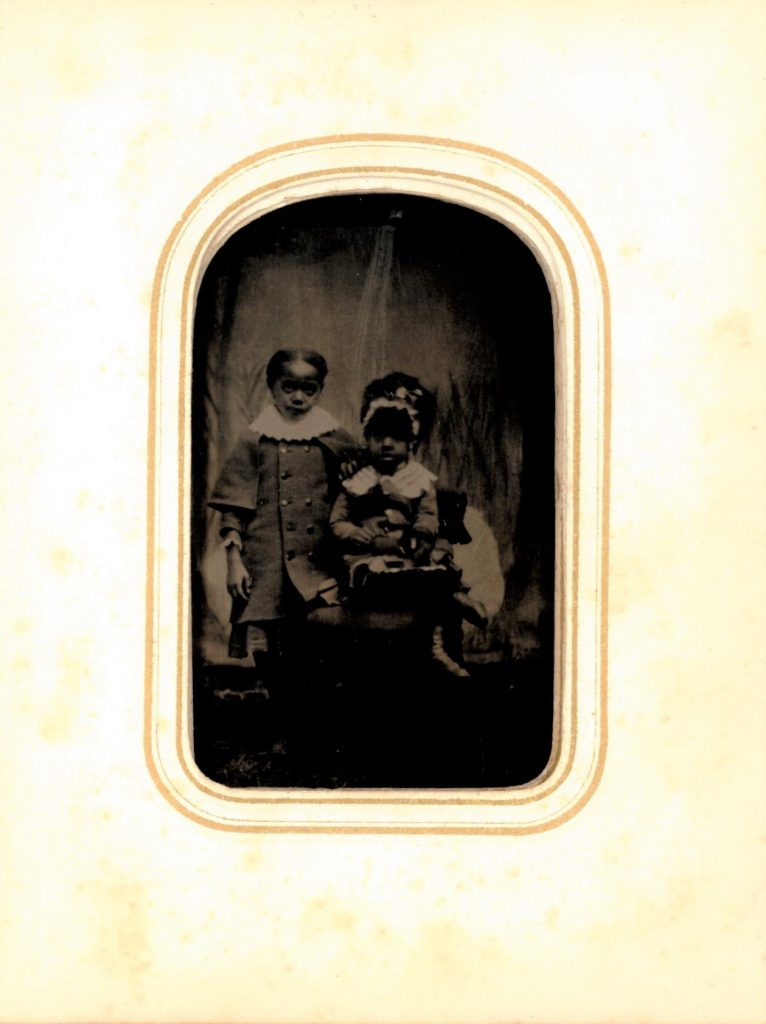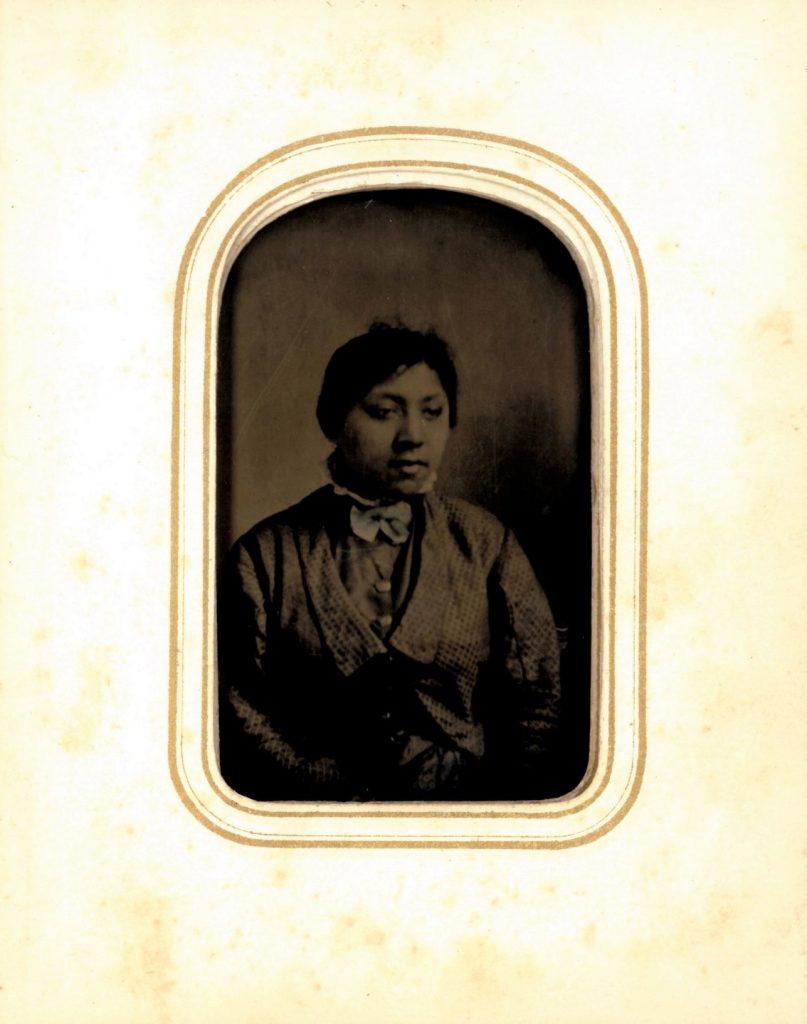 Associate Librarian; Director, Special Collections and University Archives; and University Archivist
at
Stony Brook University Libraries
Contact her for research assistance with rare books, manuscript collections, historical maps, and SBU history. E-mail: kristen.nyitray@stonybrook.edu.

Latest posts by Kristen Nyitray (see all)