The Bibliometric Workshop for Librarians, the one-day event which aimed to promote practitioner research in Library and Information Science, was held on October 6, 2017.

Janet Clarke, Associate Dean, Research & User Engagement at Stony Brook University Libraries delivered a warm welcoming speech for the workshop. The workshop was then followed by a Keynote Address and two presentations.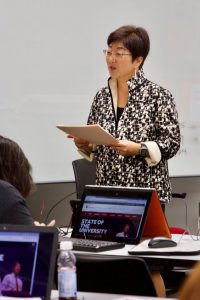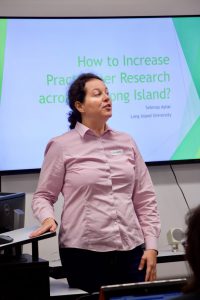 Keynote Address
Title: How to Increase Practitioner Research across the Long Island?
Selenay Aytac, Professor, Long Island University

Presentations
Title: Understanding Bibliometrics
Clara Tran, Science Librarian, Stony Brook University

Title: Two Bibliometric Studies in STEM Librarianship
Bruce Slutsky, Science Librarian, New Jersey Institute of Technology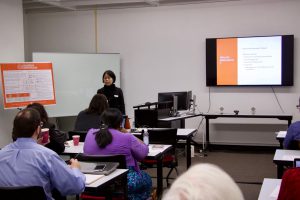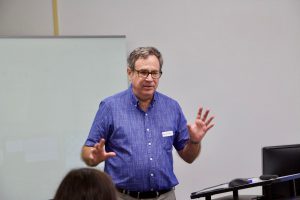 Presenters fielded interesting questions from audiences during and after the presentations. The presentations ignited enthusiastic discussions about research ideas during the afternoon small group studies. Moreover, a few of the participants were ready to bring back their research projects with bibliometric applications.

Clara is the member of the Library STEM Team.
Email: clara.tran@stonybrook.edu

Latest posts by Clara Tran (see all)