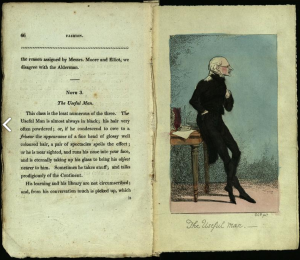 Eighteenth Century Journals Portal brings together rare journals and newspapers printed between c.1685 and 1835, illuminating all aspects of eighteenth-century social, political and literary life. Many are ephemeral, lasting only for a handful of issues, others run for several years.
Material used in the collection comes from the British Library; Bodleian Library, Oxford; Cambridge University Library; Harry Ransom Humanities Research Center, University of Texas at Austin; and other major institutions. The Portal consists of five standalone sections, each of which will support research and study on multiple subjects and themes from the period, including:
Class and Social Structure
Current Affairs: Domestic and Foreign
Colonialism and Empire
Drama, Theatre and Music
Economics and the Industrial Revolution
The Enlightenment, Science and Discovery
Fashion, Taste and Consumption
The French and American Revolutions
Poetry and Literature
Politics and Radicalism
Religion
Slavery and the Anti-Slavery Movement
For more detailed information on Eighteenth Century Journals Portal, see the online guide at Adam Matthew Digital.
The trial runs through October 15, 2014.

Associate Dean, Research & User Engagement
at
Stony Brook University Libraries
email: janet.clarke@stonybrook.edu

Latest posts by Janet Clarke (see all)