March 8, 2018
"Reading Promotion in Academic Libraries in China" by Ms. Qian Xu
Ms. Qian Xu is Associate Director at Shanghai Ocean University Library, Shanghai, China. She is responsible for overseeing library daily operations, including resources construction, user service, and special projects. Qian has published over a dozen articles in peer-reviewed journals. She participated in the Chinese Librarians Summer Program hosted by University of Illinois at Urbana-Champaign in 2014. Qian received a Bachelor of Science Degree from East China Normal University in Shanghai, China in 1992 and Master of Management from the same institute in 2003. Currently, she is a Visiting Scholar at Stony Brook University Libraries.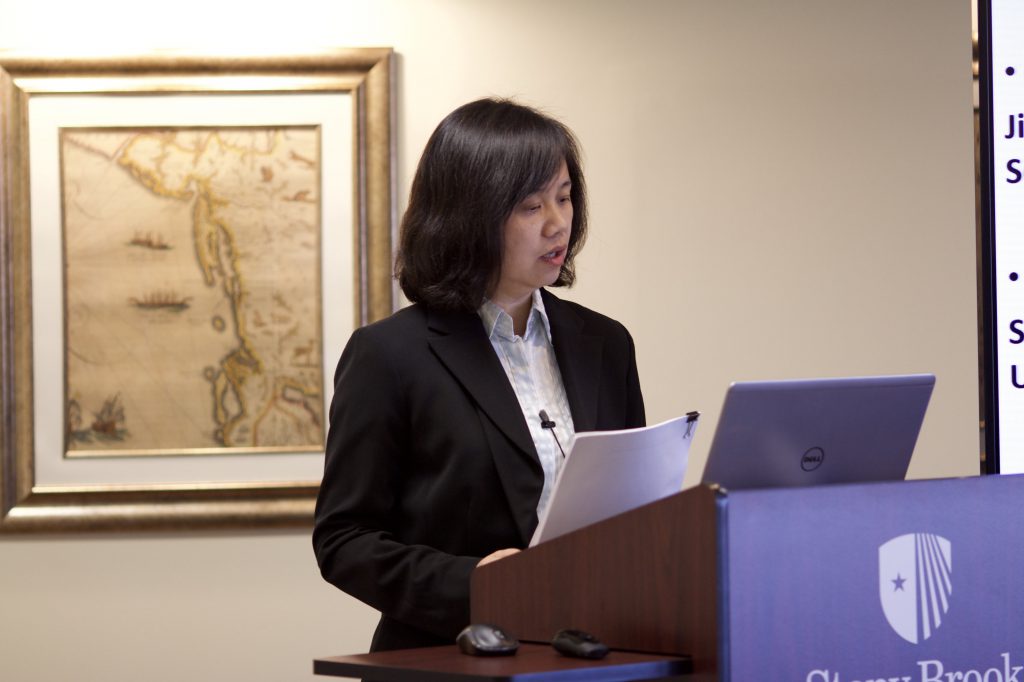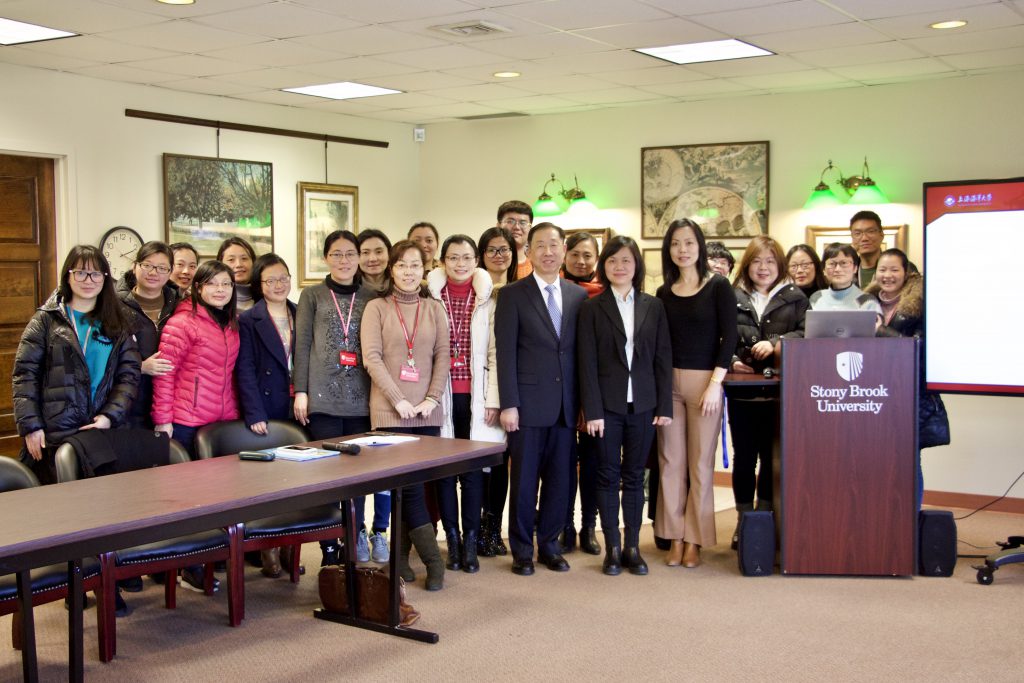 ---
September 8, 2017
"Academic Libraries in Japan" by Mr. Yoji Nishigaya
Yoji Nishigaya has worked extensively in libraries and universities as the Chief, for the Administrative Division for Graduate Schools, the Chief for Students Affairs, and the Chief of Academic Affairs at the College of International Relations, Nihon University in Mishima. He is currently the Chief of the Administrative Section for Library at the College of International Relations.
Mr. Nishigaya discussed academic libraries in Japan, as well as his work in the preservation of a collection of glass plates. Mr. Nishigaya recently published Images from the Hikojiro Ueda Collection of Glass Plate Negative Photography: The Izu Peninsula and Mt. Fuji circa 1955 and received an award for his work from the Japan Association of Private University Libraries.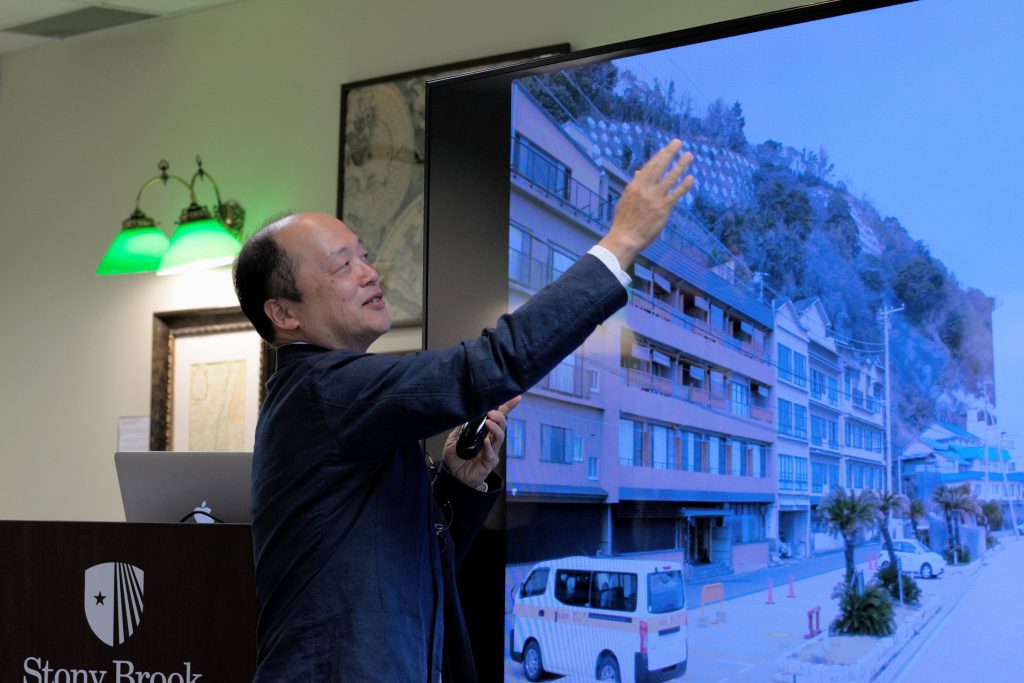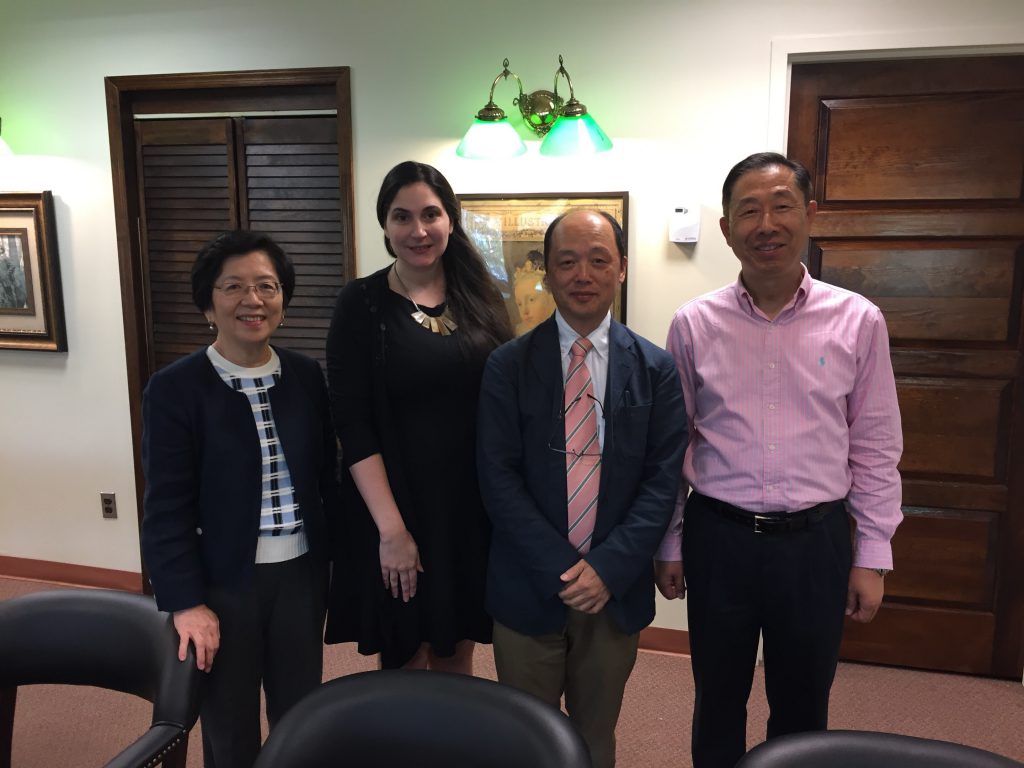 ---
June 7, 2017
"Subject Librarian Services at Shanghai Normal University" by Ning Jia
Ning Jia has been a subject librarian at Shanghai Normal University Library in Shanghai, China since 2007, serving as the liaison to the Department of Advertising. She has published several articles in Library Journal, Advertising Panorama, and other peer-reviewed journals. She holds a Bachelor's in Chinese Language and Literature and Master's in Communication Studies from Shanghai Normal University.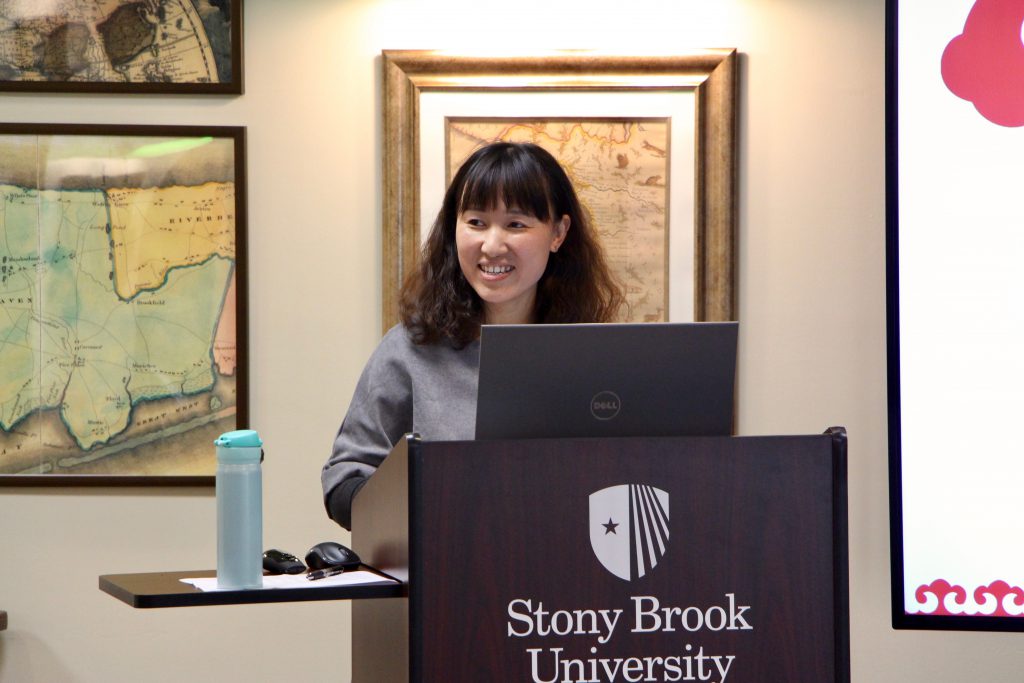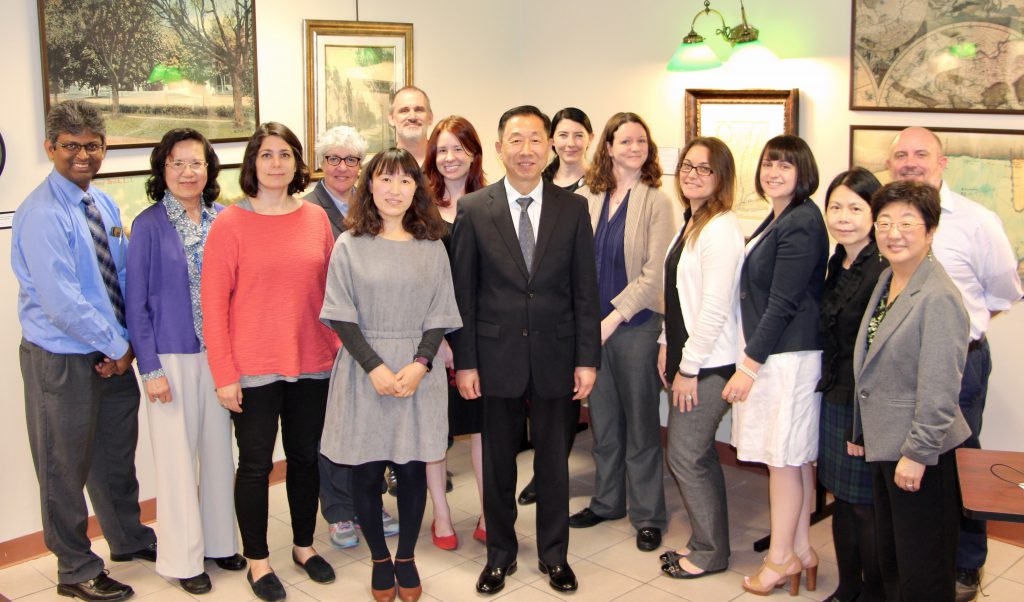 ---
June 17, 2016
"Library Collection Development and the Role of Catalogers" by Ying Cai
Ying has been Chinese Language Cataloger at the Department of Resource Data Collection, Shanghai Normal University Library, Shanghai, China since 2014. She was a reference librarian at the User Services Department from July 2008 to December 2013. Her job duties included: answer reference inquiries in the Foreign Language Publications Reading Room, search and retrieve information, plan and conduct various reading promotion activities, and contribute to collection development. Ms. Ying Cai received a bachelor's degree in English teaching in 2005 and a master's degree in linguistics and applied linguistics in 2008 from the Foreign Languages Department of Shanghai Normal University. She has published a number of articles and translated The New Creative Artist written by Nita Leland from English to Chinese published by the Shanghai People's Fine Arts Publishing House in 2012.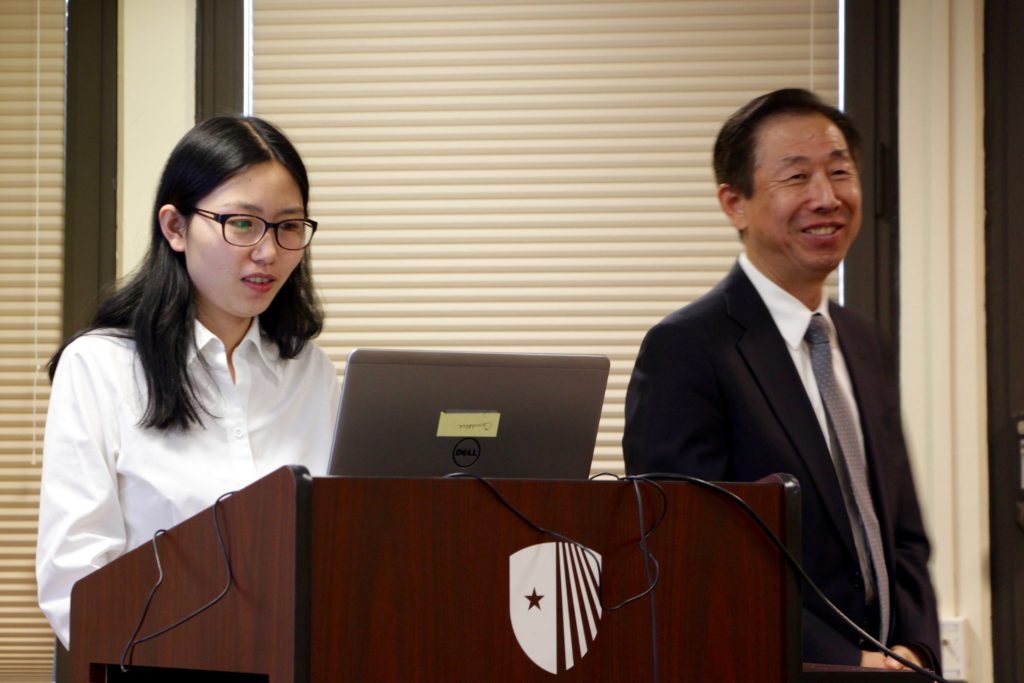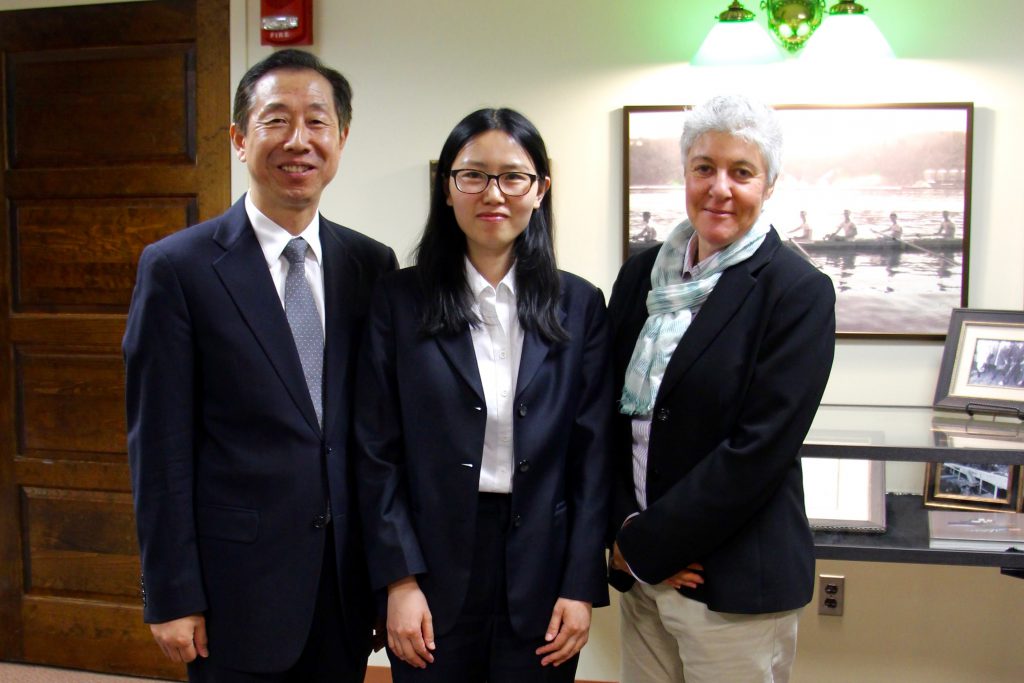 ---
January 26, 2016
"Health information training in low-income countries: Benefits,complications, and observations" by Dr. Lenny Rhine
Lenny Rhine, Ph.D. is the coordinator of the 'E-Library Training Initiative'. This Librarians Without Borders® /Medical Library Association project has been funded by the Elsevier Foundation since 2007.
The project's principal activities are conducting workshops and the developing/updating training material for HINARI (www.who.int/hinari/) – a collaborative WHO and Partner Publishers project for access to 15,000 health e-journals, 47,000 e-books and 100 other resources for institutions in low-income countries.
Since 2007, Lenny has conducted 65 HINARI and Research4Life workshops in 35 countries and developed more than 20 training modules. He also updates the training material for the Research4Life (www.research4life.org/ ) partner programs in agriculture research (AGORA), environmental research (OARE) and innovation and development (ARDI).
From 2002 – 2014, Lenny also was the compiler of the 'Essential Health Links' gateway that contains over 800 annotated links for health professionals in low-income countries. A University of Florida emeritus librarian, he has worked with libraries and health information professionals in low-income countries since 1990 concentrating on the delivery of electronic information.
---
June 18, 2015
"Ancient Documents Services at the Shanghai Normal University Library" by Long Zhao, PhD
The second lecture in the Lecture Series of the Office of Global Library Initiatives entitled "Ancient Documents Services at the Shanghai Normal University Library" was given by Dr. Long Zhao, a visiting scholar at Stony Brook University Libraries, on Thursday, June 18, 2015 in the Health Sciences Library. The lecture was open to students, faculty and staff of entire Stony Brook Campus. In his presentation, Dr. Zhao covered ancient documents services, digitization projects, and preservation of ancient and rare books at the Shanghai Normal University Library, Shanghai, China.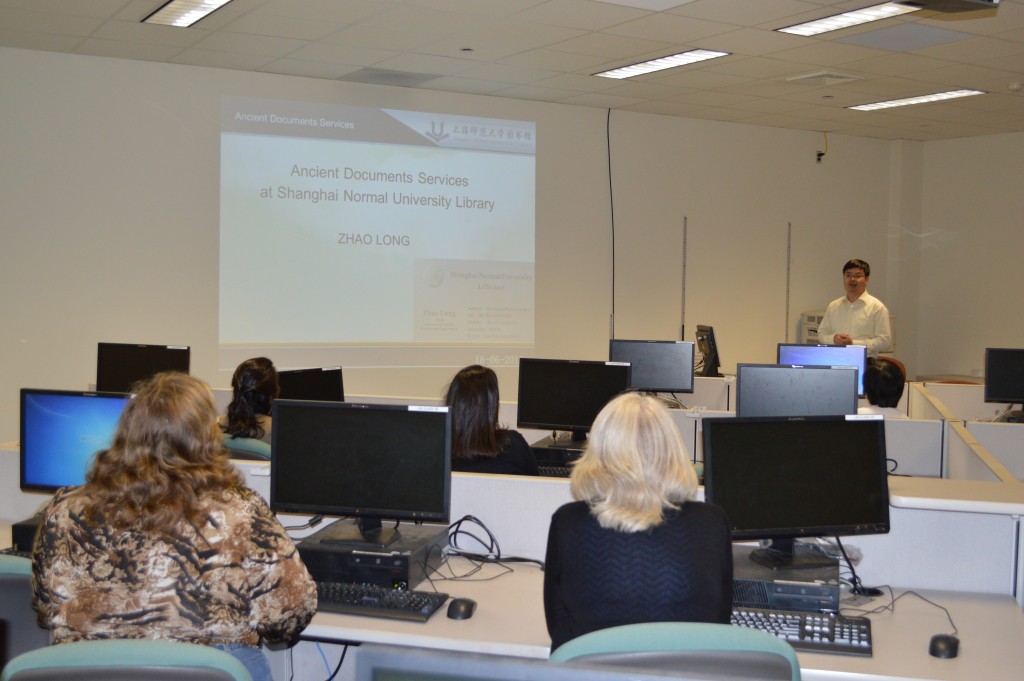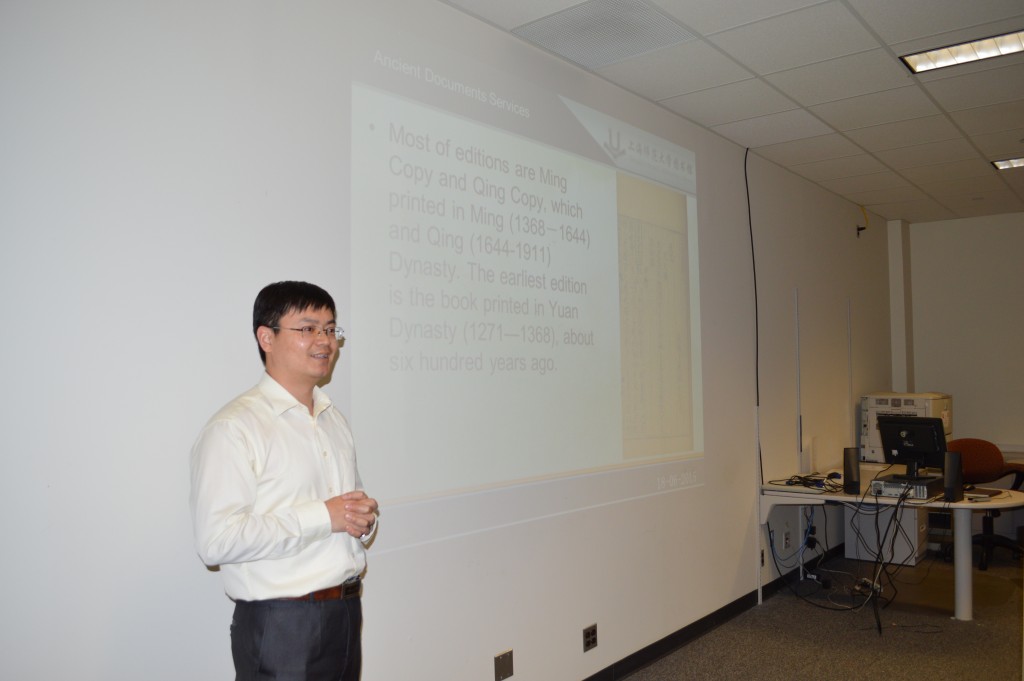 ---
December 1, 2014
"The Idea of Exchange" by Xiaolin Nong, PhD, DDS, MS
Inaugural Lecture in the Series for the Office of Global Library Initiatives
Xiaolin Nong, PhD, DDS, MS, Visiting Scholar at Stony Brook University Libraries presented the inaugural lecture in the series for the Office of Global Library Initiatives entitled "The Idea of Exchange" in the Health Sciences Library on December 1, 2014. View the flyer here