Speakers
Keynote Speaker Prelec Lecturer
Neil Rambo, MLibr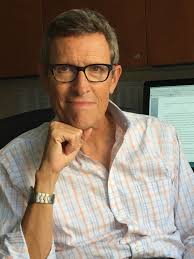 Neil Rambo, MLibr, is Department Chair and Director of the Health Sciences Library at the New York University School of Medicine, NYU Langone Medical Center. The Library includes the NYU Medical Archives and works closely with medical center IT and informatics programs and the Division of Libraries at NYU Washington Square. Prior to joining NYU in 2010, Neil served in a variety of leadership roles at several leading academic health sciences libraries in the U.S. Much of his career has been focused on thinking about and promoting emerging roles for health sciences libraries and librarians, both in support of the missions of academic medicine as well as in public health and community settings. In the last several years he has been particularly engaged in the area of library support for research data management. Neil received his undergraduate degree in cell and molecular biology and his master's in library and information science, both from the University of Washington. He completed a postgraduate internship at the National Library of Medicine at NIH.
See Neil's presentation slides: "Research Data as Knowledge Asset: The Case for Curation and Sharing"
Speakers
Marguerite Avery, MLIS
Marguerite Avery is the Director of Scholarly Communication at Hypothes.is, and a senior acquisitions editor at The MIT Press where she acquires scholarly, trade, and reference work in Science and Technology Studies, Information Science, Communications, and Internet Studies. She works closely with these scholarly communities s and these interactions inform her thinking as to the value of scholarly publishers as well as the severe limitations they place on rapidly changing models of scholarship. She is the Digital Publications Chair of the Society for the Social Studies of Science (4S), a member of the Digital Public Library of America's Content & Scope group, on the advisory board for E. J. Safra Center's ebook publication program, and is a fellow at metaLAB@harvard.     
Gary Ward, PhD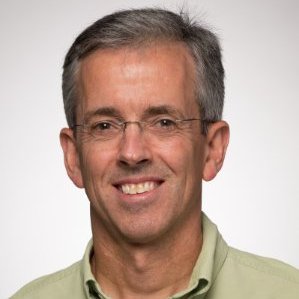 Gary Ward has a longstanding association with PLoS as a charter member of the PLoS Biology Editorial Board, has a deep understanding of Open Access and a strong devotion to its widespread adoption.
Gary received his PhD from UC San Diego's Scripps Institution of Oceanography and did post doc work at UC San Francisco with Marc Kirschner. He was a Senior Staff Fellow at the NIH's Laboratory of Parasitic Diseases, and Treasurer and Member of the Executive Committee of the American Society for Cell Biology. He is currently Professor of Microbiology and Molecular Genetics at the University of Vermont. Gary's Open Access credentials are as impressive as his scholarly credentials: he has served as Chair of the National Library of Medicine's PubMed Central National Advisory Committee, a past member of the NLM Public Access Working Group, and member of the Scholarly Publishing and Academic Resources Coalition (SPARC) Open Access working group.
See Gary's presentation slides: "Scientific publishing in the digital age: the search for better ways to communicate scientific research and assess its impact"
Panelists
Jonas S. Almeida, PhD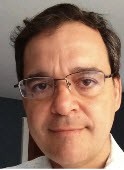 Jonas S. Almeida, PhD joined SBU's Biomedical Informatics Department in January 2015 as Professor and Chief Technology Officer. Prior to that he was Professor and Inaugural Director of the Division of Pathology Informatics at the University of Alabama at Birmingham (2011 – 2015), Distinguished Professor of Bioinformatics at the University of Texas MD Anderson Cancer Center (2005 -2010) and faculty at Medical University of South Carolina in the Department of Biostatistics (2000 – 2004).
His current research projects focus on physician and patient-centric architectures, such as development of web Apps and the use of wearable devices, that contextualize reference Big Data, including The Cancer Genome Atlas.
Evelyn Bromet, PhD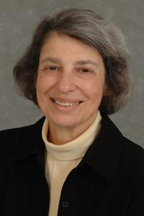 Dr. Bromet is a SUNY Distinguished Professor, and Director of the Epidemiology Research Group in the SBU Department of Psychiatry.  
She received her PhD from Yale University. Dr. Bromet's research spans a range of psychiatric problems including alcoholism, depression, post-traumatic stress disorder and schizophrenia.  Her research on disaster mental health started with a groundbreaking study of the psychological impact of the Three Mile Island nuclear power plant accident on mothers of young children, workers at the plant and psychiatric patients in the public treatment sector.  More recently, she collaborated with the Ukrainian Psychiatric Association in Kyiv on the first psychiatric epidemiologic research on the psychological impact of the Chernobyl nuclear power plant accident on evacuees in Kiev. Dr. Bromet spearheaded the first national epidemiologic survey on mental and physical disorders in Ukraine as part of the World Health Organization's World Mental Health Survey Consortium. She also collaborates with colleagues at Stony Brook and throughout Suffolk County on research documenting the lives and treatments of people entering the mental health system with a range of psychiatric problems.  Her work has resulted in more than 200 papers, chapters and reports, and two co-authored books. She received the Rema Lapouse Mental Health Research Award from the American Public Health Association (1989), the Brigitte Prusoff Memorial Prize from the Department of Epidemiology at Yale University (2007), and was named honorary fellow of the Ukrainian Psychiatric Association in 2005.
Laura Costello, MLS

Laura Costello is Head of Research and Emerging Technologies, University Libraries.
Laura comes to SBU from Columbia University Teachers College where she was the Head of Library Materials and Acquisitions.  Previous to that, she worked as Materials Management/Acquisitions Librarian and Library Associate in reference at Columbia Teachers College. Laura earned her master's degree in library science at the University of Wisconsin, Milwaukee, and a Bachelor of Arts in English Literature from the University of Minnesota, Twin Cities.
While at Columbia Teachers College, Laura served in an interdisciplinary unit called the EdLab, which was focused on developing emerging technologies in libraries and education. Working with EdLab, she helped develop a new study room booking system using iPads and an innovative, active learning space as well as other technology focused projects.

Janos G. Hajagos, PhD
Dr. Janos G. Hajagos is currently the Chief of Data Analytics and Research Assistant Professor in the Department of Biomedical Informatics at Stony Brook University. He is leading the clinical data analysis across several quality initiatives including the Stony Brook Medicine's DSRIP program. Before his current position he was Associate Director of Data Computation for the Division of Applied Informatics. He has published and presented his informatics work at a range of national conferences. He received his PhD in Ecology and Evolution in 2005 from Stony Brook University.
His areas of research in biomedical informatics can be divided into two areas. The first is utilizing machine learning approaches to quantify patterns of health care utilization. This includes the application of graph databases and algorithms to health care data. The second is the application of semantic web technologies to bridge disparate sources of information. Dr. Hajagos has been developing tools to adapt and utilize the UMLS to find novel links between basic science researchers and clinicians.
See Janos's presentation slides: "Making data liquid and the role of metadata: examples from describing a patient's community"
Jennifer A. Lyon, MS MLIS AHIP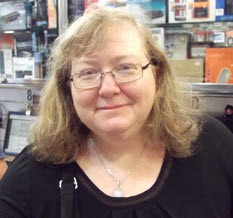 Jennifer A. Lyon joined the Stony Brook University Libraries in November 2014 as the new Biomedical and Translational Research Librarian. Jennifer has 15+ years of experience as a biomedical librarian, previously at the Univ. of Florida (2010-2014) and Vanderbilt Univ. Medical Center (2000-2010). She has worked extensively in both bioinformatics and clinical information, supporting basic science, clinical and translational researchers and liaising with clinical units such as Emergency Medicine. Jennifer holds an MS in Molecular Biology from the Univ. of Wisconsin-Madison (1993) as well as her MLIS from the Univ. of NC-Greensboro (1999). Her research interests include embedded clinical librarianship, professional development for librarians in clinical medicine and bioinformatics, systematic reviews, and health literacy.
See Jennifer's presentation slides: "Open data initiatives from the NIH and NCBI"
Celia Marshik, PhD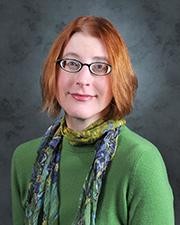 Celia Marshik is Chair of the Department of English, and a product of the Big Ten: she holds a B.A. from the University of Minnesota (English/Women's Studies) and a Ph.D. in English and Graduate Certificate in Women's Studies from Northwestern University. Her research focuses on British modernism, including the relationship between literature and the law and the representation of garments that carry national histories and complicate the individuation of characters. She is the author of British Modernism and Censorship (Cambridge University Press, 2006/2009) as well as of articles on subjects that range from Virginia Woolf and copyright to the British secondhand clothing trade. She is currently at work on "The Material of Modernity: British Garments in Literature and Culture, 1900-1940" and editing "The Cambridge Companion to Modernist Culture." Her teaching focuses on British modernism, the relationship between modernism and the middlebrow, and the literature and culture of World War I.
Martin Schoonen, PhD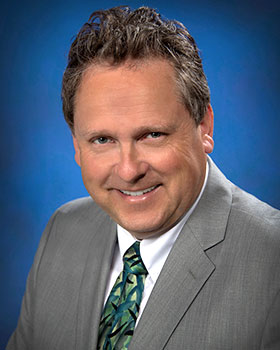 Martin Schoonen oversees the staff of the Biological, Environmental, and Climate Sciences Department, Nonproliferation and National Security Department, and the Nuclear Sciences and Technology Department at Brookhaven National Laboratory.
Martin's research areas include environmental molecular chemistry, geocatalysis, medical geology and astrobiology. An expert in synthesis, surface chemistry, and geochemistry of metal sulfides, in particular iron sulfides, his applied research efforts have included geologic sequestration of hydrogen sulfide and carbon dioxide (CO2), development of mineral-based photocatalysts, and development of acid mine drainage abatement technology. His current research projects focus on the role of iron minerals in subsurface CO2 sequestration, the use of metal sulfides as catalysts to degrade organic pollutants, and the role of mineral dust in the onset of lung ailments in US servicemen and women stationed in Iraq and Afghanistan.
Martin earned a Ph.D. in geochemistry and mineralogy from Pennsylvania State University in 1989, a Doctoral (equivalent to M.S.) from the University of Utrecht, The Netherlands, in 1984 with a double major in geochemistry as well as physical and colloid chemistry, and Kandidaats (equivalent to B.S.) in Geochemistry, University of Utrecht, The Netherlands, January 1981. He is a member of the American Chemical Society, the American Geological Society and the International Medical Geology Association.
Moderators
Darren Chase, MLIS AGC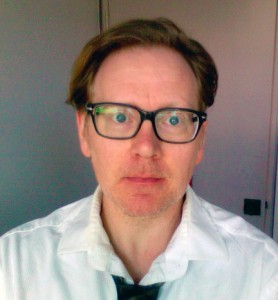 Darren Chase is the Scholarly Communication Librarian, University Libraries. Darren coordinates the Center for Scholarly Communication & Digital Initiatives, and provides instruction, expertise and information on a range of topics, including: research data, open access, scholarly publishing, and open educational resources.  He is a member of the Provost's Online Education Working Group, which provides feedback and advice on implementation aspects of various policies and guidelines for online learning, and a Library Support Team member of the Open SUNY Center for Online Teaching Excellence.  
Darren earned a Master of Library and Information Science from the University at Buffalo, and received Advanced Graduate Certification in Web Design & Development from the University of Denver.
Shafeek Fazal, ME MLIS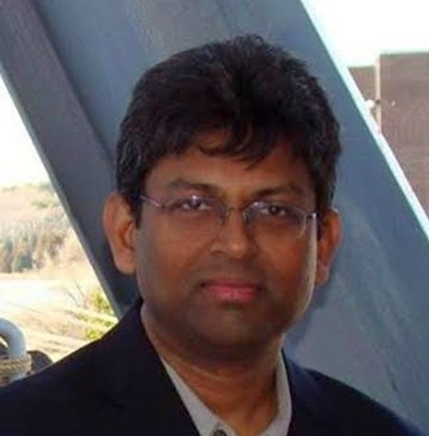 Shafeek Fazal is the Associate Director for Library Technology, Discovery and Digital Services at Stony Brook University Libraries. Shafeek comes to SBU from SUNY Maritime, where he had been the Library Director of the Stephen B. Luce Library since 2004. Prior to his tenure at SUNY Maritime, Shafeek was the Systems Librarian at Bronx Community College (CUNY) and an Instructional Technology Developer at its Center for Teaching Excellence. Shafeek has presented at conferences nationally and internationally, and has published papers on information literacy and electronic resources. His Library Science degree is from Queens College, and he also holds a second master's degree in Electrical Engineering from City College in CUNY.