You will need the following information to upload a file:
author names, institutions, and email addresses*
title and date of the file
abstract (this can usually be cut and pasted from the article)
keywords (either from the author or from the article)
the document file itself
*The email address is only necessary if the author would like to receive monthly notifications about article download counts
Go to Academic Commons (http://commons.library.stonybrook.edu/) and click on My Account on the top navigation bar. If you don't already have an account, then you will be prompted to create one and verify it in your email. If you've already registered, then you can log in here.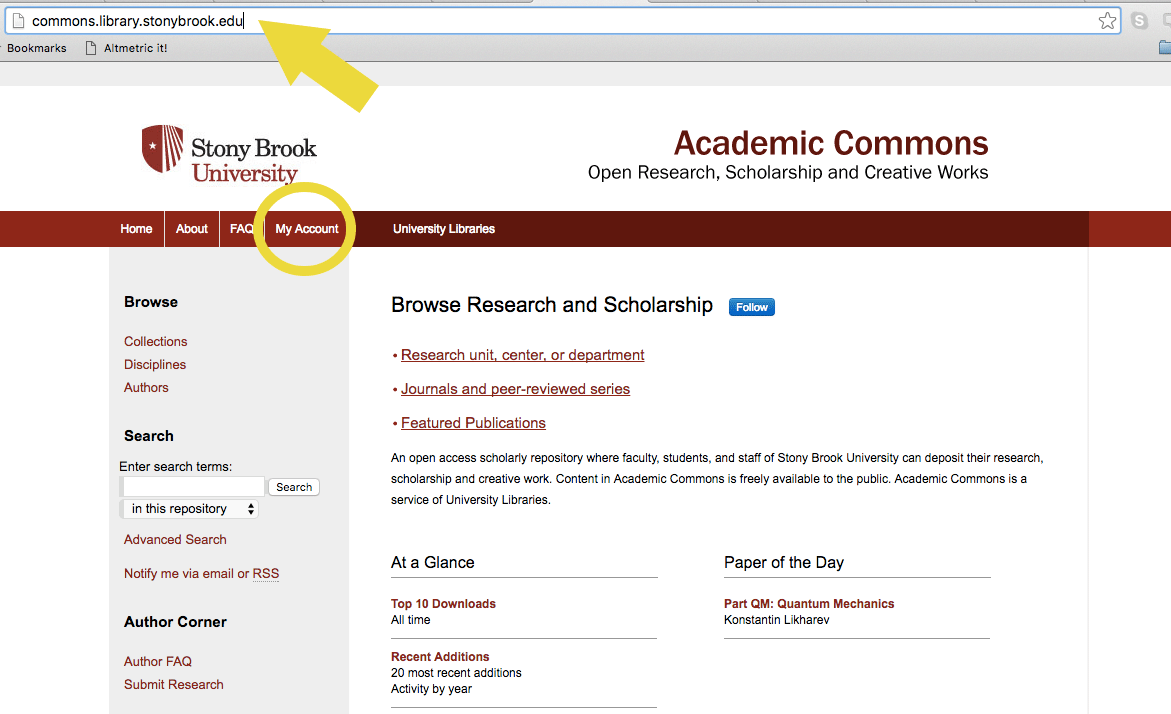 That takes you to the page that shows administrator tools. Under the heading for your community, click the word Upload.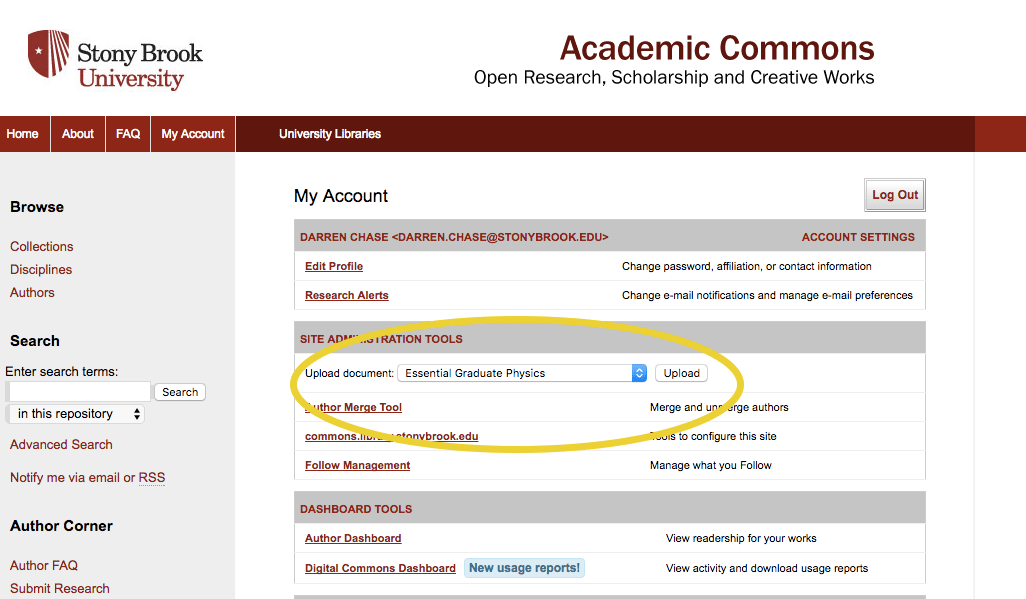 From here, you'll be able to describe and upload a new document into the collection.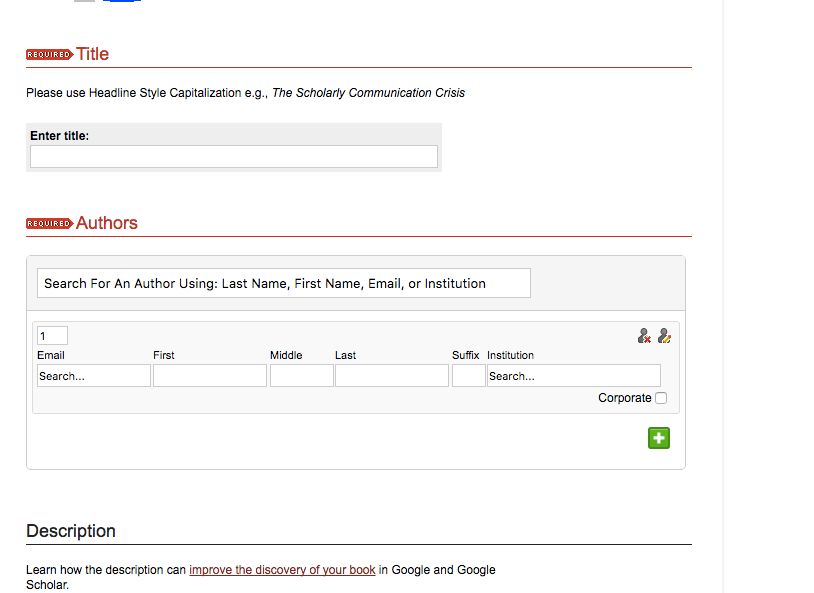 Scroll through this page and make sure you have filled in each of the required fields. At the bottom, you'll need to add a check in agreement with the Academic Commons license agreement. Then click submit. The paper is sent to a librarian who will admit it to the collection: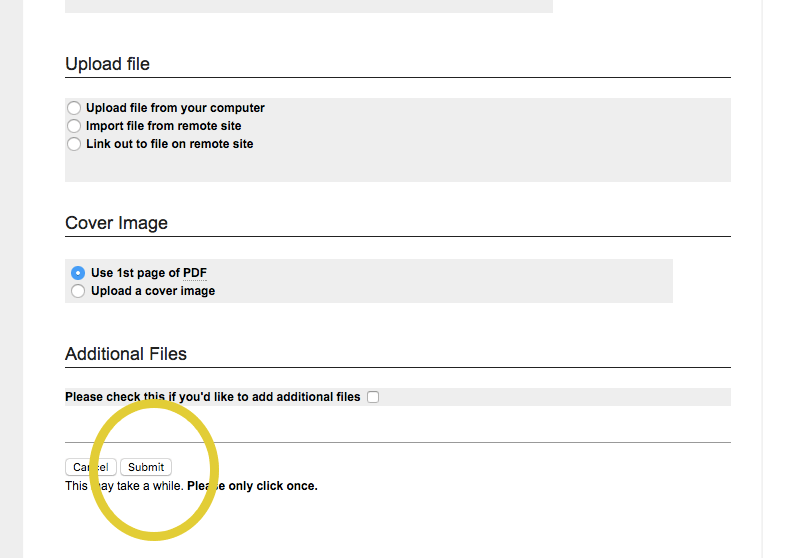 –adopted from "How to Submit a Paper to Purdue e-Pubs"