Open Access literature is
digital, online, free of charge, and free of most copyright and licensing restrictions
. What it means to academia and research is that the primary barrier to access, price, is removed from the equation, allowing free access to peer-reviewed, scholarly works, books, and just about any other electronic print material with the designation.  Want to learn more? Here is a
quick introduction to open access
.
Stony Brook University Libraries is celebrating Open Access Week, October 19 – 25, with a series of exciting events:
Monday, October 19
Join us for a special Open Access Week viewing of 
The Internet's Own Boy
, which follows the inspiring and tragic story of information activist and Reddit co-founder Aaron Swartz. Swartz was indicted by federal prosecutors for alleged felony computer crimes for downloading JSTOR articles in an attempt to make them public.
Where: Wang Center Lecture Hall 1
Time: 5:30 pm
Tuesday, October 20
Where: Wang Center Lecture Hall 1
Time: 1:30 pm
Wednesday, October 21
This session offers help in many stages of the publishing process.
Where: Center for Scholarly Communication
Time: 2:00 pm – 3:00 pm
Thursday, October 22
Open Access, Open Data, Open Minds  features  visionary ideas and  inspirational speakers. It combines the 9th Prelec Lecture on excellence in healthcare informatics with dynamic leaders from influential open access initiatives, and includes panel discussions of  the value and meaning of open access  and open data for academics, researchers and librarians.
For More Information visit the Stony Brook University Libraries Scholarly Communication site.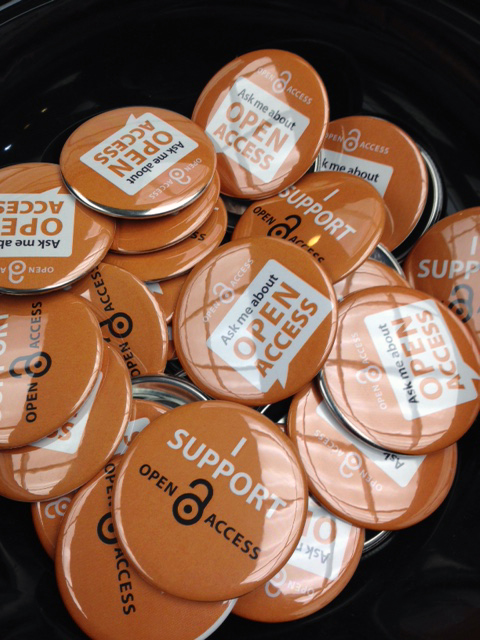 Open Access Week
,
a global event now entering its eighth year, is an opportunity for the academic and research community to continue to learn about the potential benefits of Open Access, to share what they've learned with colleagues, and to help inspire wider participation in helping to make Open Access a new norm in scholarship and research.
"Open Access" to information – the free, immediate, online access to the results of scholarly research, and the right to use and re-use those results as you need – has the power to transform the way research and scientific inquiry are conducted. It has direct and widespread implications for academia, medicine, science, industry, and for society as a whole.
Open Access (OA) has the potential to maximize research investments, increase the exposure and use of published research, facilitate the ability to conduct research across available literature, and enhance the overall advancement of scholarship. Research funding agencies, academic institutions, researchers and scientists, teachers, students, and members of the general public are supporting a move towards Open Access in increasing numbers every year. Open Access Week is a key opportunity for all members of the community to take action to keep this momentum moving forward.
Support Open Access
Sign up and declare your support for free open access to research.
We encourage you to add your name or that of your department in support of the following statements:
Publicly funded research needs to be available to the public.
Open access is "the free, immediate and online availability of research articles and their supporting data, coupled with the rights to use this information fully in the digital environment".
Open access to knowledge allows all researchers and citizens around the world to participate in the consumption and production of further knowledge in accordance with Merton's laws of:

Universalism (all scientists can contribute to science regardless of race, nationality, culture, or gender) and
Communalism (the idea that scientific results are the common property of the entire scientific community).*

The considerable challenges facing humanity such as food security, pollution, climate change, energy production, water management and others are only resolvable if all the world's researchers are able to share their findings with one another.
*From Robert Merton's 1942 work "The Normative Structure of Science"  Available as a chapter in: Merton, Robert K. (1973) "The Sociology of Science: Theoretical and Empirical Investigations" University of Chicago Press.