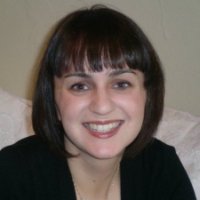 Welcome to Kate Kasten our new Head of Humanities and Social Sciences for the Stony Brook University Libraries.
Kate comes to us from Hofstra University where she was an Adjunct Assistant Professor of French in the Department of Romance Languages.  Kate also served as a Librarian Intern and Apprentice at Stony Brook University Libraries from January 2015 to July 2015. Kate earned her PhD in French at the University of Pennsylvania, her MLS degree at Queens College, and a BA in French from the Stony Brook University Honor's College.
While an Intern and Apprentice Librarian at Stony Brook University, Kate helped to develop a digital exhibit on the history of dental medicine while working closely with the Head of the Health Sciences Library, the Head of Preservation and members of Library IT and Electronic Resource Management. Also at SBU, Kate drew on her subject expertise to collaborate with the Subject Liaison in the development of new Subject and Research Guides in French and Francophone Literature, and Hispanic Languages and Literature.

Associate Dean, Research & User Engagement
at
Stony Brook University Libraries
email: janet.clarke@stonybrook.edu

Latest posts by Janet Clarke (see all)